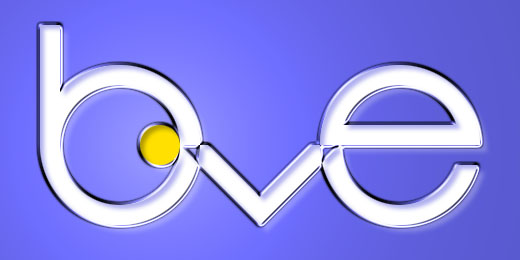 Baysfield to Hulcott Park Route V.2
This page shows the fictional Bay Park route from Baysfield to Hulcott Park, starting at the busy Baysfield station in the country, driving through scenic country areas, before arriving at the busy Hulcott Park city station.
The route incorporates three different scenarios. The routes are an all stops route, stopping at all stations, incorporating TRTS style signalling and working AWS sounds, an ECS run non stop route from Baysfield to Hulcott Park, again incorporating TRTS style signalling and working AWS sounds, and a severly delayed semi-fast run, with delays caused by over running of engineering works between Baysfield West and Cannick Junction, and a double points and signal failure in the Cannick Junction area. This route also incorporates TRTS style signalling and working AWS sounds.
Please view some screen shots below whilst downloading the route. Please note that if you have already downloaded the main objects and route files from Steve Greens www.trainsimcentral.co.uk website, then you will only need to download the additional routes file. If you don't already have this route, then please download all three files.
This route hasn't been tested for BVE4beta, so I don't know if it works or not, but certainly doesn't contain any of the updates that BVE4beta has included in it. An update to this route will be made shortly to incorporate BVE4 running.
This route is

compliant.
Return to Home Page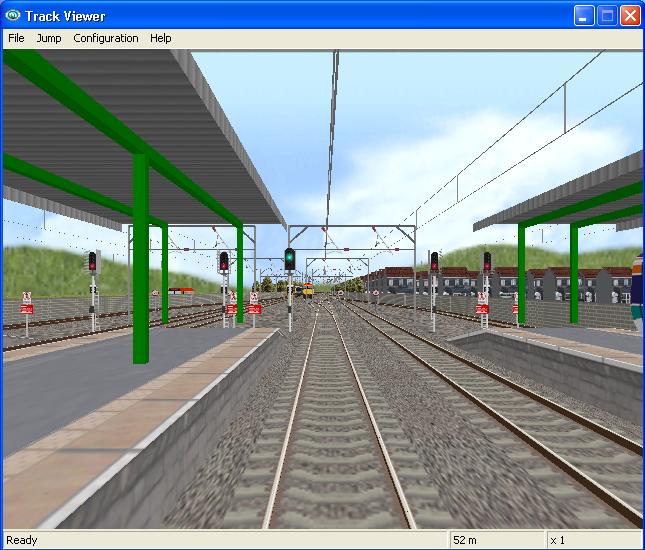 Departing Baysfield Station after receiving right of way from guard.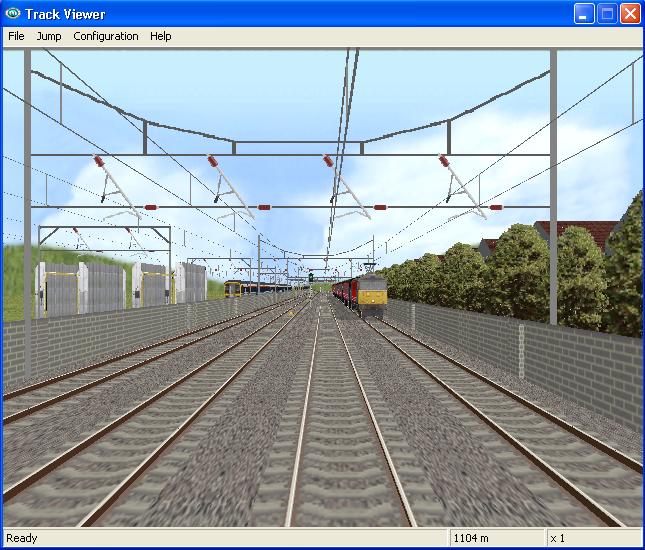 Passing Baysfield Depot on left, before passing a Virgin Class 87 on right.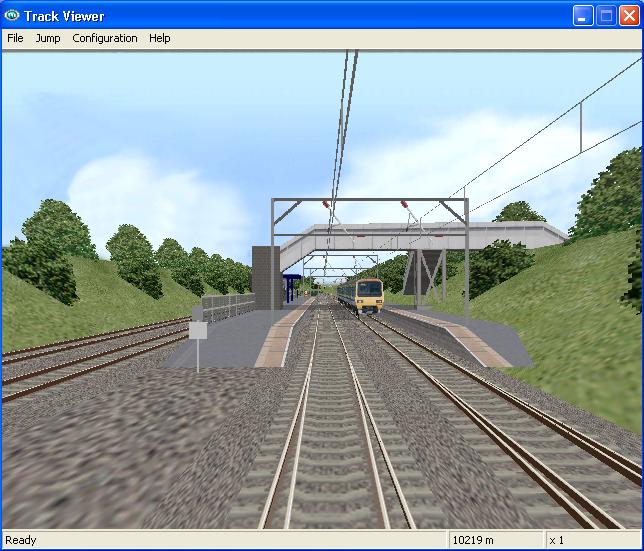 Entering Henman Hill station as a Class 323 on a return journey departs.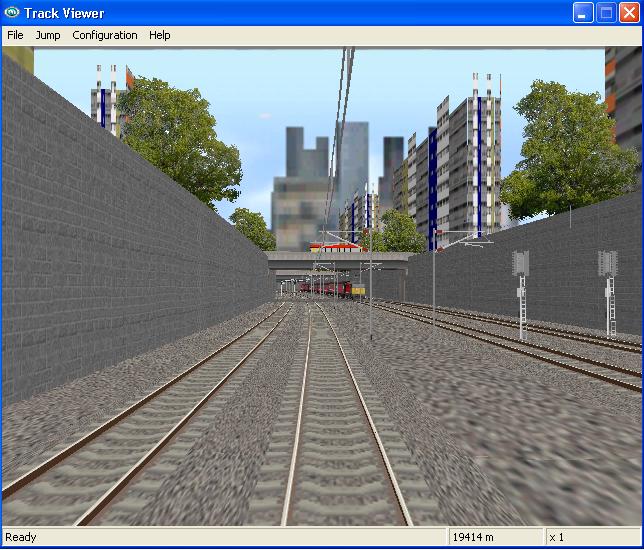 Entering the City of Hulcott Park.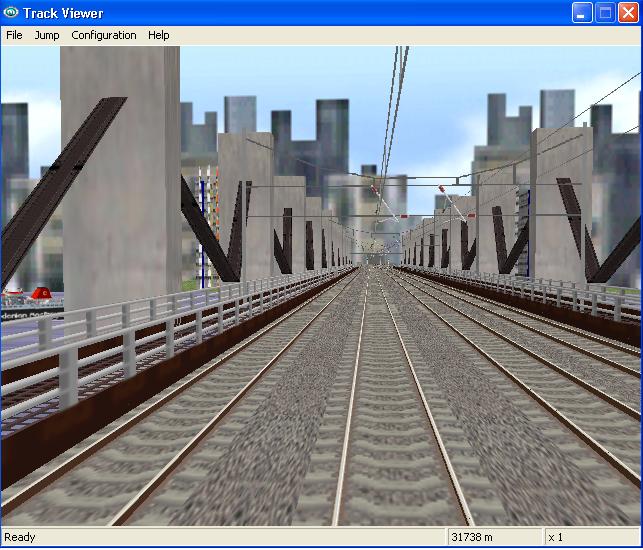 Crossing over Northbridge.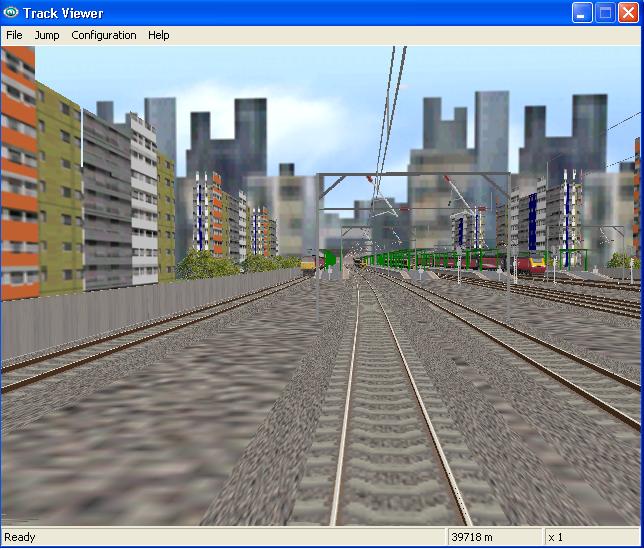 Entering Hulcott Park Station.
The traction needed to drive this route is the Class 323 EMU, available from www.bvetrains.co.uk .
Please click on the following links to download the main object and route files.
Objects (1.37MB)
Original Route (76kb)
Please click on the following link if you already have this route installed or have just downloaded it from the above links.
Additional Routes (623kb)
All objects used remain the copyright of their owners and permission from the owners must be sought before using in your own route. Please read the readme.txt file included in the above downloads.
This route (c) 2004 Sacha Dodd, updated by Matt Lacey (owls91) and Sacha Dodd.