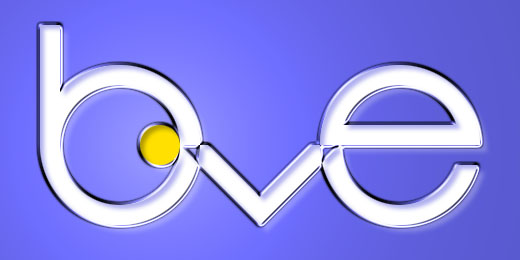 Links
Below is a list of Website links that contain information on installing BVE, up and coming routes, and available routes and trains. To get BVE, click on the above BVE image.
If you would like your website to have a link on this page, please contact me.
Back to Home Page
RailsimRoutes Anthony Bowdens Excellent site, where you can download the fantastic Birmingham Cross City South route, from Redditch to Birmingham New Street, in various seasons and different times of day, also where to download the equally great Watford Junction to Milton Keynes route, and follow up progress on the up and coming Watford Junction to Rugby route.
Trainsimcentral Home to Steve Greens excellent site, where you can find help on installing BVE, host to many UK style routes, along with a North American style fictional Desert Freight route, a Rockie Mountains route, the excellent Northern Line v3, and many tube stocks that are required to run the LUL routes that are also available here.
Scotrailsim Home to Robert Glass' scottish routes site, including the excellent Glasgow Underground, where you take the train from the depot, make two complete loops of the circuit, then return to the depot, and the fantastic Sandymill to Balfearn fictional scottish routes, Sandymill to Invermay fictional scottish routes, and the Sandymill Electric Route v2.
UK Train Collection Home to many of the UK style trains that are available for BVE, including electric and diesel locomotives, and electric and diesel multiple units (EMU's and DMU's)
BVE in Glasgow David White's site where you can download a number of trains, tools for helping in BVE creation and additional sounds to add available BVE trains.
Saxon Locomotive Works Home to Wulf 9's site, where individual locomotives are available to download, and additional LU tube stock, along with the original Bay Park route and the Victoria Line v2.
BVE Central Miles Coldrington website, where the class 150/1 'Sprinter' and the class 321/4 EMU is available, along with interior cab photoshots of a LU 1992 tube stock.
SRPS C&W Dept The home to Don Clarkes Excellent heritage Boness route, and the incredible long but fantastic Edinburgh - Aberdeen route. You'll need to click on the BVE link on Don's home page.
Midland BVE Shane Robert's site where the Derby to Stoke on Trent route will be available, including some screenshots that are available to view now.
Joshims BVE Routes The home of the excellent London Docklands Light Railway, from Bank to Greenwich, and also where the number 12 bus route, yes bus route, will also be available. Don't believe me, see his screenshots, very nice indeed !!!!!
BVE in Scotland Mark Milmines site where you can download factual routes from around Scotland, along with individual trains that are available.
BVE Route Junction Home to Tom Beevers Piccadilly Line Underground route, and also Richard Scotts heritage Somerset and Dorset route.
C2C Rail The site where you can download Robslabs version of the class 357 EMU, in both cab and passenger views.
Chris Rogers website where you can download the LUL Central line Epping to Onger and return route, aswell as his Hammerwich line extension route.
Midlands Train-sim Matt Laceys website where you can download the fictional Tinsford - Highborough route.
Virtual-rail Damon Cox's site which has a link for almost all routes and trains for BVE. Have a look on the menu on the right of the homepage for all the BVE stuff. Also has a few reviews and downloads for MSTS.
bve-underground Richard H's site to all news and links for anything to do with the London Underground for BVE. Update, due to bandwidth problems that Richard is suffering, you may not be able to link to this site.
Y K Train Yuuta Kawai's website where you can download his Y K Train simulator that uses BVE routes, but with the added bonus of moving trains.